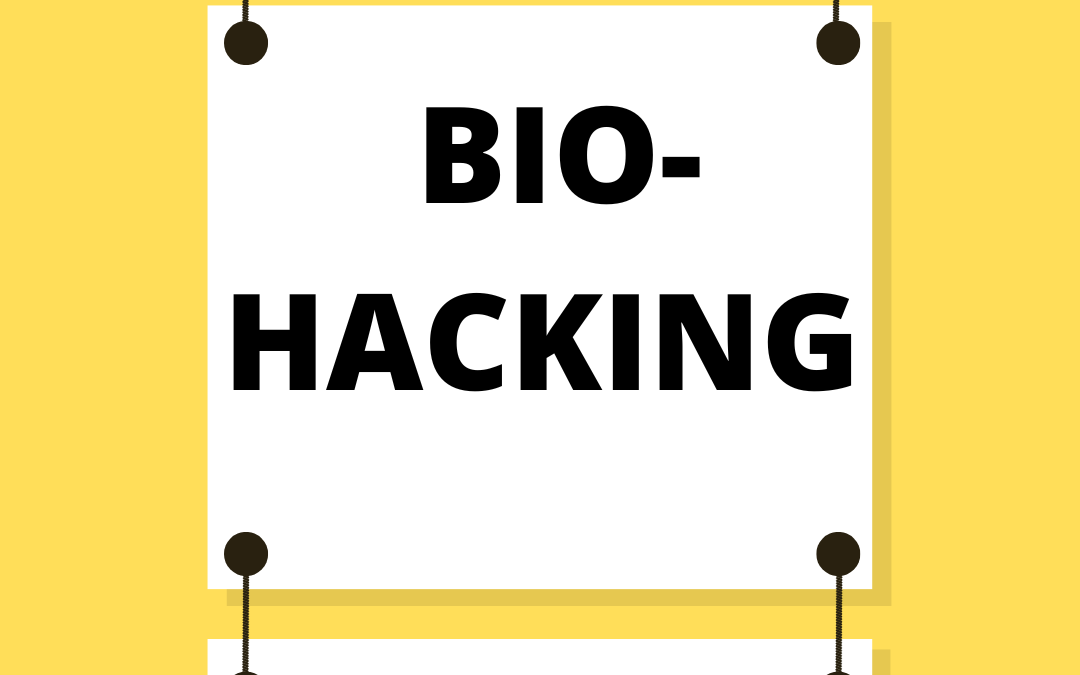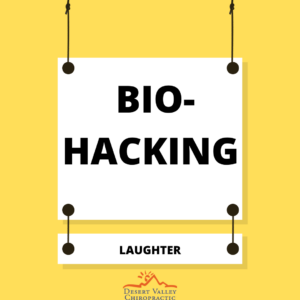 Is laughter really the best medicine? Lets find out! This months biohack is the benefit laughter may have on your physical and mental health. When you laugh endorphins are released throughout your body, stimulating muscles, nerves, organs and tissues.  Laughing induces immediate physical changes, all of which result in heightened feelings of well-being.  Studies show these endorphins give relief to chronic pain, help to relieve stress and promote functioning of the immune system. So if the holiday stress is starting to pile up, come in for an adjustment, get in some exercise, take your vitamin D and throw on your favorite comedy!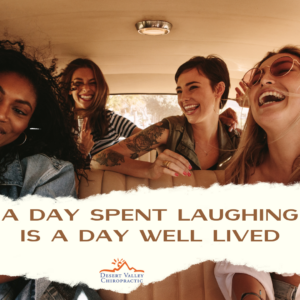 Laughter literally helps heal your body! When you laugh, you increase your intake of oxygen-rich air. This stimulates your heart, lungs, and muscles, and prompts the release of endorphins in your brain. Similar to breathing exercises . Laughing activates and then relieves your body's stress response, and increases and then lowers your heart rate and blood pressure—all adding up to a calmer feeling. In addition, a good laugh aids muscle relaxation and can stimulate circulation, both of which can help relieve stress. The positive effects are not just short term either. Long-term regular bouts of laughter can improve your immune system when you laugh it decreases the stress hormone cortisol. Stressful situations result in spikes of cortisol, which then interferes with the area of the brain that regulates emotions. When that happens, the immune system deteriorates and becomes washed in a sea of inflammation, which is a factor in heart disease, cancer, and dementia. Positive thoughts and funny experiences, on the other hand, result in the release of neuropeptides, which help fight stress and the effects of cortisol. Laughing for 15 minutes has the the similar health benefits as getting two extra hours of sleep! No you should not stay up all night watching comedies, but if you have had a bad nights sleep getting a couple of laughs in the next day will help your body recover a bit. Laughing helps us form important social bonds and is important to relationships helping to reduce anxiety and depression.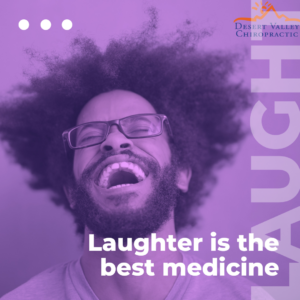 All of this combined makes laughter and a good sense of humor associated with living longer. Being funny or enjoying comedy is usually an attractive trait, and research indicates that social connectedness is another factor that contributes to longevity. This link between laughing and longevity is also supported by some evidence. One study, published in Psychosomatic Medicine, looked at the association between humor and survival in patients with all-cause mortality, and mortality due to cardiovascular diseases , infections, cancer, and chronic obstructive pulmonary diseases. Researchers studied a cohort of approximately 54,000 individuals over a 15-year period. They found that having a good sense of humor correlated to higher survival rates from cardiovascular disease in women and with infection-related deaths in individuals of any gender. Researchers concluded this was due to laughter's effect as "a health-protecting cognitive coping resource." They measured this factor by asking participants to estimate their ability to find a funny element in any given situation; those with higher scores on this question tended to live longer. While more research must be done, enough evidence indicates that laughter may be a great tool to help prevent diseases, reduce costs, and ensure a healthier population. It is also important to acknowledge there is not much to lose in laughing. With no downsides, side-effects, or risks, perhaps laughter IS the best medicine!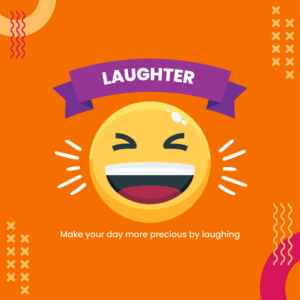 Benefits of Laughter
Reduces Heart Disease
Natural Pain Killer
Improves breathing
Helps you loose weight
Improves your sleep
Decreases stress
Makes you look younger
Boosts mood and confidence
Increases Immunity